Move over Ikat and Suzani
Move over ikat and suzani
Move over ikat and suzani– It's that time of year again. People are starting to think about 2015 and what it will bring. Being a home decor blogger always means checking out the hot new trends.
So here we go – my first trend snippet for 2022.
Sometimes even patterns we love can fall out of favor when overused. Chevron comes to mind. What was once a fantastic pattern that worked well with other patterns due to simple, graphic lines has been overused to the point of – dare I say it – nausea.
Ikat Suzani
I'm afraid that ikat (chevron is a staple of this traditional Indonesian design) and Persian suzani (with their bold circular motifs) aren't far behind in the overused category.
Move over ikat and suzani
Shibori (Japanese tie dyeing) is rumored to be the next new pattern to make its way into textiles. I can see the appeal of Shibori. It's geometric (very hot right now), simple on a white background, has multiple pattern possibilities depending on how it's made, and has cultural references. Then there's the indigo blue, which feeds into the resurgence of blue and navy blue in color trends.
Many of you are unfamiliar with this ancient Japanese technique. Shibori patterns are usually created on white silk by tying, clipping and wrapping around poles and then dipping in indigo dyes. If you're longing for or don't remember the '60s again and are ready for a new DIY experience, read this article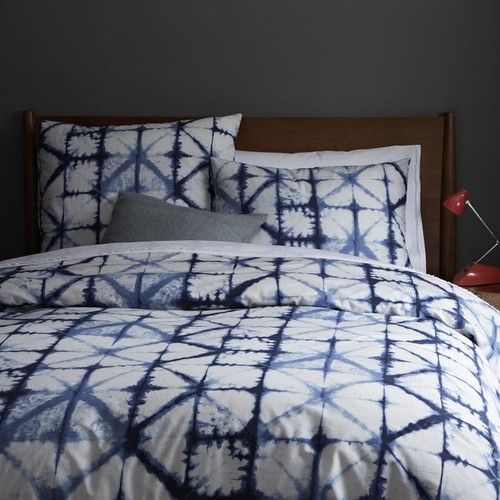 Red was everywhere at High Point Market this fall, and just seeing the little red tinge in the lamp tells you traditional indigo shibori would look great with lots of red. White and other shades of blue would certainly work too, and why not yellow?
It's definitely a keeper when it comes to pillows.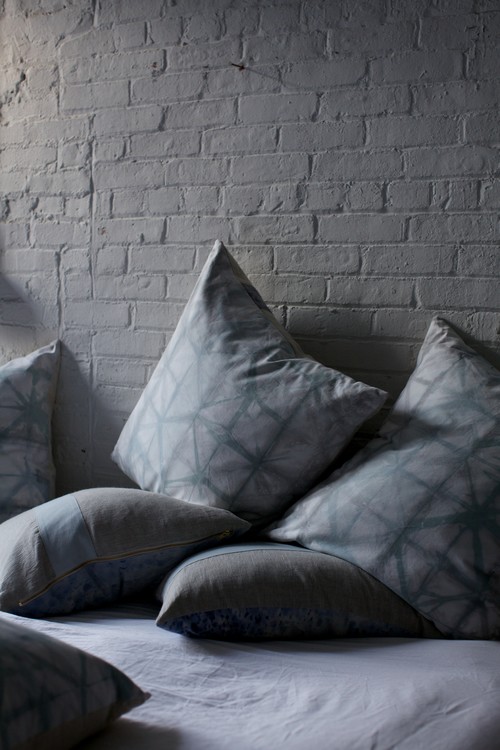 This proves that it is possible to achieve subtle ranges of color with modern dyes
Read also : Rustic Farmhouse Tv Stand With Fireplace.